Description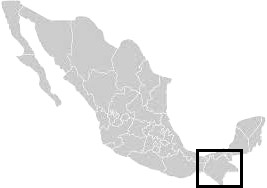 This coffee was grown high in the mountains of Mexico's Huatusco region. This region produces a bright cup of coffee with body and medium acidity, medium-dark roasting allows the nutty balanced flavors to shine.
Cupping Notes: Creamy, Butterscotch, Cocoa, Praline, Creamy
Elevation, 3600′
*Need your coffee ground? Choose your grind from the Menu above or to learn more about ground coffee options click here, Choosing a Grind.
Single Serve Coffee Pods
*Introducing UV Coffee in single serve coffee COMPOSTABLE pods. Each UV Coffee pod contains 10g of specialty grade arabica carefully roasted, ground and portioned for a great cup of coffee every time. All blends and origins available! They will work in most K-Cups® compatible brewers.
One box contains 12 K-Cups®, Grind Auto-Drip(5)
12 – .35 oz (10g) Pods
NET WT 4.23 oz (120g)
Fraction Packs make brewing coffee easy! Each 2.5 oz packet is ground, weighed and ready for your brew basket to make a perfect pot of coffee.
One box contains 20 Fraction Packs, Grind Auto-Drip(5)
20 – 2.5 oz (70g) Packets
NET WT 3.1 LBS (1417G)