Description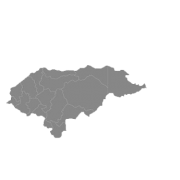 REGION: Copan
PROCESSING: Washed. 12-24 hr fermentation, patio and mechanical drying.
Growing altitudes between 1400 – 1600 masl
The CAFESCOR Cooperative produces this blended SHG EP grade organic certified Caturra and Catuaí coffees and are located in the Casitas district of the Copan region in Honduras. Founded in 2012 as an initiative of small coffee producers in the town of Corquin, Copan, it has grown to a co-op made up of 131 members, 37 women and 94 men, cultivating over 400 hectares. Well balanced with medium body.
Cupping Notes: Chocolate, Cherry and Pear.