Description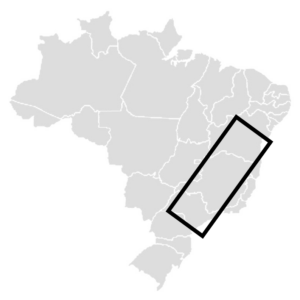 Smooth, clean cup with sweet, nutty and chocolate notes.
Running along the Sao Paulo and Minas Gerias border, these top lots from the Alta Mogiana region consistently produce sweet and well-structured naturals. Dark roasted, it brews a smooth, clean cup with sweet nutty and chocolate notes and is low in acidity.
Region, Alta Mogiana
Growing Altitudes, 700 – 1,350 masl.
Processing, Natural/Dry-Processed
*Need your coffee ground? Choose your grind from the Menu above or to learn more about ground coffee options click here, Choosing a Grind.
*Now available: Fraction packs make brewing coffee easy! Each 2.5 oz packet is ground, weighed and ready for your brew basket to make a perfect pot of coffee.
One box contains 20 Fraction Packs, Grind Auto-Drip(5)
20 – 2.5 oz (70g) Packets
NET WT 3.1 LBS (1417G)